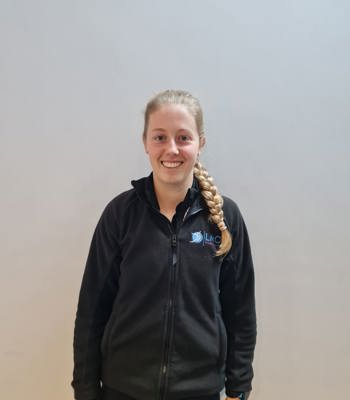 Rebecca Leadbeater
BSc Physiotherapy
Musculoskeletal Physiotherapist
Rebecca graduated from Keele University in 2019 with a first-class honour's degree in Physiotherapy (BSc Hons). Becca has also completed my sports massage level three diploma and my sports taping course from  proactive training in order to improve her skill sets.
Since graduating, Becca worked in the NHS for a brief period before joining a private practice where she worked for 2.5 years before moving to join LMC physio and fitness. Over the last 2 years Becca has attended many courses such as acupuncture and the shoulder: steps to success by Jo Gibson to upskill and enhance my knowledge.
Outside of work Becca is  a keen triathlete, therefore training takes up most of her  time outside of clinic. In 2022 Becca  competed in the World Championship for Sprint distance in Montreal where she came 10th!  She has  also completed multi half Ironman and Olympic distances.
Having been super involved in sport throughout her  life, Becca loves treating sporting injuries. She want to not only get you back doing what you love to do but also  to get your stronger and fitter to perform even better than before.
Becca has had first-hand experience of many injuries throughout my sporting career and therefore understands how worrying, painful and daunting the process to full fitness can be. Due to the post graduate training she has received Becca also love to treat the shoulder. Becca uses a combination of manual soft tissue techniques, acupuncture, dry needling, exercise based therapy and patient education to help you to achieve your goals.
Becca is  registered with the Healthcare professionals council (HCPC) (PH118364) and is a member of the chartered society of physiotherapists (CSP) (106836).