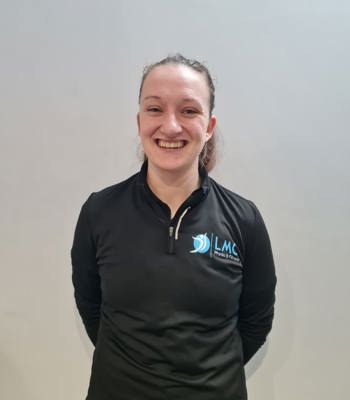 Laura Wychegel
BSc Physiotherapy
Senior Musculoskeletal Physiotherapist
Laura graduated with BSc Honours in Physiotherapy from Coventry University in 2015.
Laura has worked 5 years in the NHS as a MSK Specialist Physiotherapist as well as becoming a
Specialist in lower limb Amputee rehabilitation. Currently within her NHS role she is working
alongside the Trauma and Orthopaedic consultants in Northampton General Hospital, assisting with
the management of patients post operatively as well those requiring conservative treatment.

Alongside her NHS work, she has worked for multiple rugby teams, providing pitchside and injury
clinic over. Laura has also had the opportunity to work at international sporting events, such as the
Worlds Indoor Athletics Championships in 2018 and the outcoming Commonwealth Games in
Birmingham.

Due to suffering injuries herself, Laura understands the physical but also psychological effect injuries
can have on a patient's life and uses this personal experience within her practise to help improve her
client's quality of life, and confidence when returning back to their previous sports or daily activities.

Outside work Laura is a keen hockey player, playing for her local hockey team since aged 12, as well
as enjoyed playing rugby, gaelic football and trampolining over the years. Since lockdown she has
become a regular runner, completing 2 half marathons, and looking to sign up to her first triathlon.
She also enjoys spending time with her family and 2-year-old cocker spaniel.