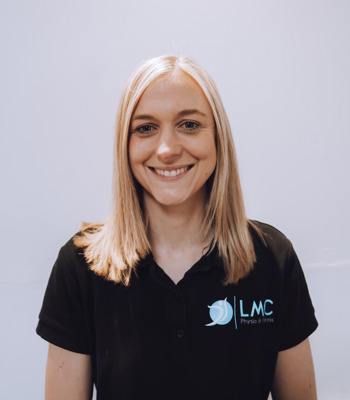 Loren McCrystal
BSc (Hons) MSc, MCSP, MACP
Clinical Lead Physiotherapist
Loren graduated  from Coventry University with a first class honours degree in Physiotherapy in 2009. She then worked in the NHS for 5 years post graduation gaining invaluable experience.
Loren went on to complete postgraduate training. She successfully completed Manual Therapy in Physiotherapy Masters degree at The University of Nottingham in 2016. This gained her acceptance to the 
highly accredited and prestigious MACP (Musculoskeletal Association of
Chartered Physiotherapists).
For the past 7 years Loren has worked mostly in the private sector and sporting environment. She has worked closely with many orthopeadic consultants in the local area and had a key role in educating other physiotherapists in her previous roles.
Loren also has post graduate training in Acupuncture (AACP member) and Pilates
teaching (APPI trained). She loves to treat all conditions, but has a special interest in the
treatment of low back pain, runners and neck related headaches.
Outside of work Loren enjoys running and keeping fit, with exercise classes and long dog walks as well as spending time with her family. She has ran many 10k events and has completed several half marathons including the Great North Run and The Royal Parks Half Marathon.
Loren is very friendly and approachable and works closely with her clients to identify and achieve goals relevant to them as individuals. From her experience and post graduate education she has exceptional manual therapy skills.
Loren is registered with the Health Care Professions Council (PH92459) and the Chartered Society of Physiotherapy (084455)