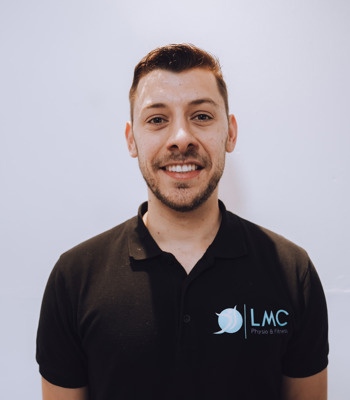 Matt Cox
BSc Sports Therapy, Level 3 Personal Trainer
Sports Therapist & Personal Trainer
Matt graduated as a Sports Therapist from University of Northampton in 2015 , during which time he worked in a student led injury clinic on a rotational basis dealing with all injuries from minor tissue strains to more complex limb conditions. He also spent two seasons working alongside the Sports Medicine and Science teams at Northampton Town Football club where he assisted with the first team and youth team in many roles from the pre-training morning activation sessions, pitchside care and led individual rehabilitation programmes for the injured players on their return to full training.
Since graduating he has qualified as a Level 3 personal trainer and gained experience in classical pilates within a private clinic setting over the past 6 years, where he has worked with clients from all walks of life with many different goals, from post surgery rehab to training runners, triathletes and tennis players to assist with their training programmes. He has also recently undergone further Pilates training with the APPI (Australian Physiotherapy and Pilates Institute) to help deliver a better service specific to the LMC Physio & Fitness clients' needs.  
He has a keen interest in all aspects of running, from helping newcomers to get started on their journey to long term runners overcome and preventing injuries and improving all round performance, the ever changing technology involved in the sport and learning why people run. He is a keen runner himself having completed 10kms and multiple half marathons with his goal to completing a full marathon in the next few years. 
He approaches every session in a friendly way and believes that clear communication between him and his clients is the best way to achieve their goals, both in a rehabilitation and training environment to help them become a better version of themselves.