Can Physiotherapy or Sports Therapy Help Me?
Physiotherapy (also referred to as musculoskeletal physiotherapy or MSK) is a science-based practice that helps to restore normal movement and function of muscles, joints, tendons, nerves  and other soft tissue structures after injury. We can treat any injury or pain, including back pain, neck pain, knee pain, shoulder pain and many more. All of our Physiotherapists are degree trained and half of our Physiotherapy team have masters degrees in Manual therapy. Sports Therapy has many similarities to Musculoskeletal Physiotherapy. Our Sports Therapist are degree level trained and work closely alongside the Physiotherapy team to ensure the highest standards of care and knowledge.
Physiotherapy can be accessed at both our Rugby and Coventry clinics.
The LMC Way - Our Approach to Treatment
Step One  - History and Discussion
The first step to any effective Physiotherapy and Sports Therapy  treatment is an in depth discussion about your problem.  As much information and history as you can  provide is very useful in diagnosing your injury. We will talk about how long you have had the problem and what movements and daily tasks make your pain worse. We also ask for your medical history and any medications you are taking at this time. Lastly but definitely not least important we will discuss your individual goals that you would like to achieve from your treatment. This can be anything from being able to sleep pain free to being able to run a marathon. This step helps us tailor the treatment specifically to you and your individual needs.
Step Two - Assessment
By step two your Chartered Physiotherapist or Sports Therapist  should have already gathered a lot of information and be starting to work towards diagnosing your pain or injury. The next step is to look at your movements and strength. We also do any specialist orthopaedic tests required to diagnose your problem. We have the ability to use video if required to film you while doing certain movements so we can analysis in more detail. If you have a running injury we can discuss specific running biomechanical analysis. Information gained will help us in understanding your injury and making sure that treatment is effective.
Step 3 - Diagnosis
After a comprehensive assessment, we will provide you with information about the diagnosis and injury, as well as explain the proposed treatment plan and expected recovery time. It is important that you understand the injury and leave your appointment feeling more knowledgeable and empowered to manage your symtoms.
We will explain exactly what the is problem and the steps we need to take to improve things and get you on the road to recovery.We will always endeavour to give you a timescale of when you should expect to see improvements. At this time or at any time during your appointment you can ask any questions you may have.
Step 4 - Treatment
After the assessment and diagnosis steps above we will get started on treatment. Treatment will be individual to you and your injury. This may include, manual therapy & manipulation, soft tissue techniques and massage, exercise based rehabilitation, acupuncture, gait analysis or Pilates based rehabilitation. We are happy to discuss treatments with you and which treatment you may prefer. Everything we do has you in mind.
You will receive your exercise program via email within 24 hours of your appointment. We use a software called Physitrak meaning you can download an app to your smart phone and use this access your exercises and set reminders to do them.
We will review and progress your treatment and exercise program and each appointment to make sure you are getting closer to achieve you goals.
We are happy to have discussions with other health care professionals including your G.P or Consultant at any stage during your treatment process.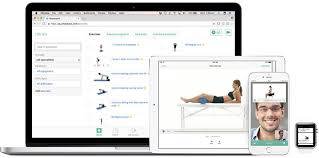 | | |
| --- | --- |
| Initial Assessment & Treatment - 45 mins | £56.00 |
| Follow-up Treatment - 30 mins | £46.00 |
| Follow-up Treatment - 45 mins | £56.00 |
| Follow-up Treatment - 60 mins | £74.00 |